Take part in a training workshop on the Calade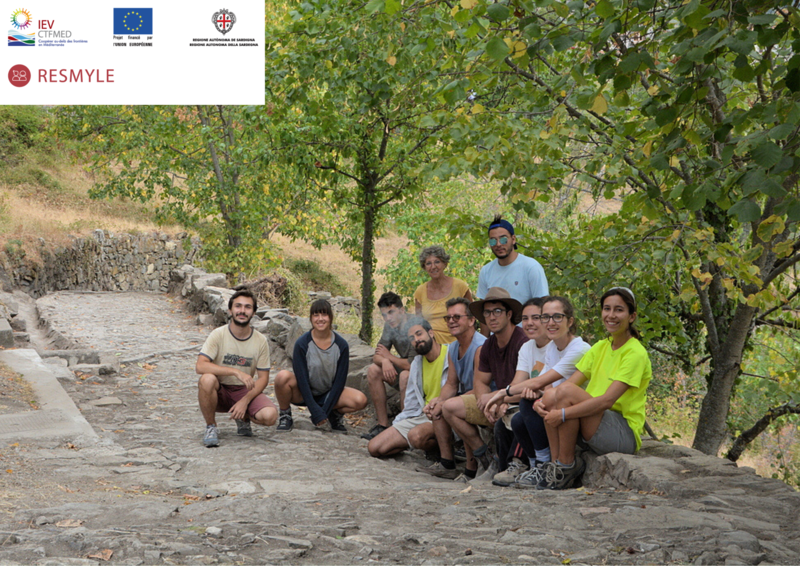 The Opus association, partner of the RESMYLE project, is organising an international training workshop "The Art of Cobbled Stone" from 12 March to 26 March 2023 for 12 young people from France, Italy, Lebanon, Tunisia and Jordan.
The aim of this workshop is to discover the cobbled technique. This is a traditional flooring technique with many properties that help to preserve soils and buildings, prevent natural hazards and address many environmental protection issues.
The group will have field visits, but above all the practice of the workcamp to assimilate and understand this technique. The aim is also to pass on this know-how by producing an educational document which will be freely distributed in order to make the inhabitants aware of the preservation, restoration and maintenance of their cobbled streets. Finally, the development of this specific heritage could generate greater tourist activity in the commune and the surrounding sites.
The cost of participation in the international field training workshop, accommodation, meals and travel expenses are fully covered by the RESMYLE project.
Conditions of registration: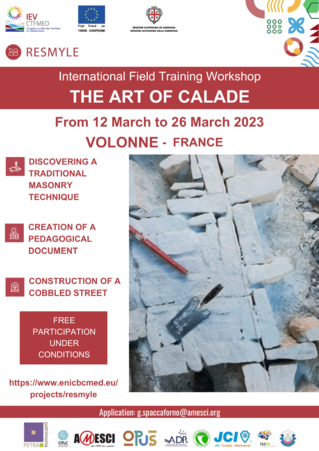 - Be between 18 and 29 years old
- Not be in education, employment or training (NEET) with or without a diploma
- Have the desire to participate in a concrete field training on heritage, environment and sustainable development
Deadline for registration:
- for international students, 23 January 2023
- for the French, 20 February 2023
French applications to be sent to patrimoine@opus.cpie84.org
International applications https://forms.gle/mt9j4kh7EFerVWyX7
Places are limited.